NEW FEATURE ! THE INSIDE SCOOP ! NEW FEATURE !
SEE WHAT CHIMIRRI'S CUSTOMERS ARE TALKING ABOUT ONLINE . . .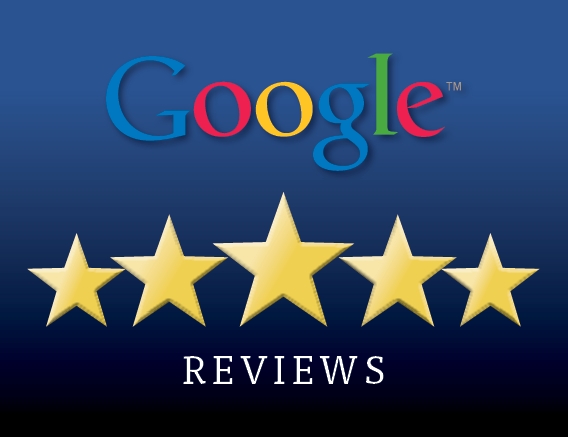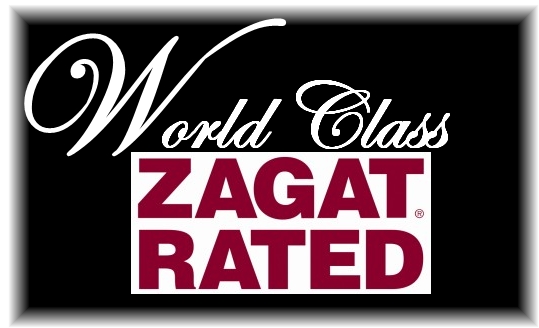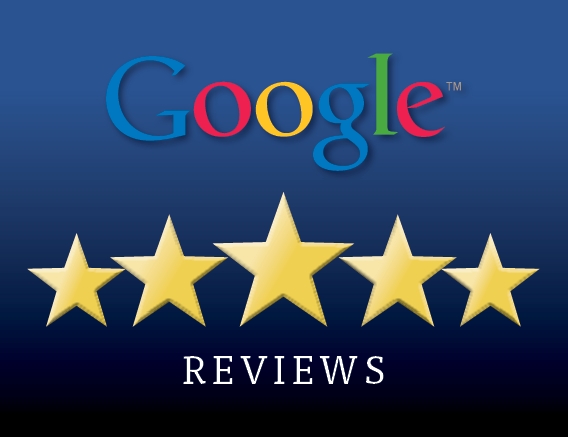 FIVE STARS ZAGAT Peter Petruzzi FIVE STARS ZAGAT
I live near Boston. There is Mike's Bakery and many others that people rave about.
I've had Chimirri's cannolis. They are fantastic! Save your gas. Boston has nothing over Chimirri's.
Their other stuff is good too.
A SPECIAL THANK YOU TO PETER (ANOTHER CHIMIRRI'S FOOD LOVER) FOR THIS REVIEW !
Enjoy Chimirri's Italian Pastry today for an Incredible Italian Culinary Experience.... See you soon ! !
~~~~ Upcoming Events ~~~~
_________________________________________
ENJOY OUR DELICIOUS GELATO . . .
MADE FRESH DAILY !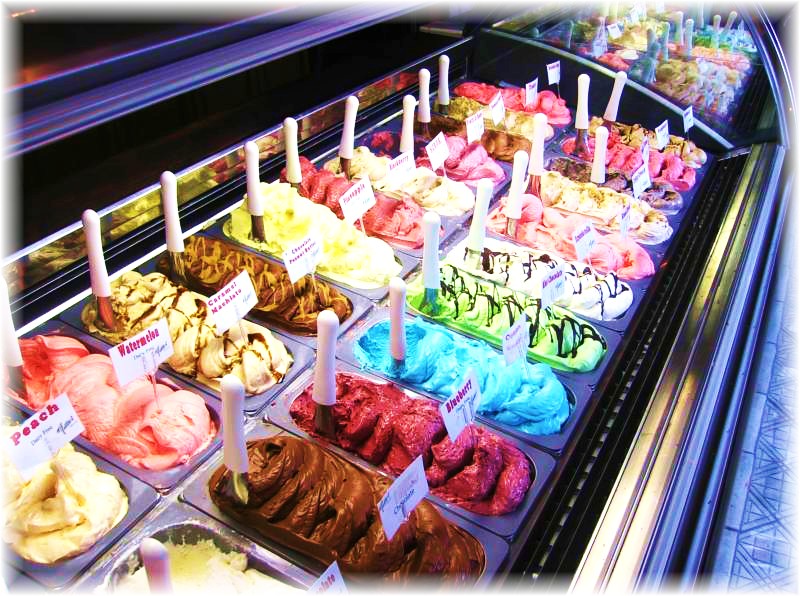 ________________________________________
___________________________________
CELEBRATE MOTHER'S DAY
with a Special Cake for Mom....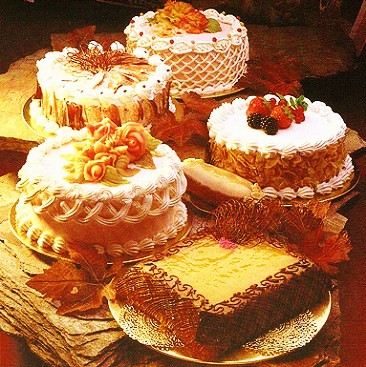 Order & Enjoy Our Delicious Cakes !
Made Fresh Daily !
_________________________________________
ENJOY OUR DELICIOUS PIES !
Made fresh Daily !
Seasonal Cake & Pie Specials!
Try Our Famous
Hartford Cream, Pumpkin, Apple
& All Our Delicious Specialty Pies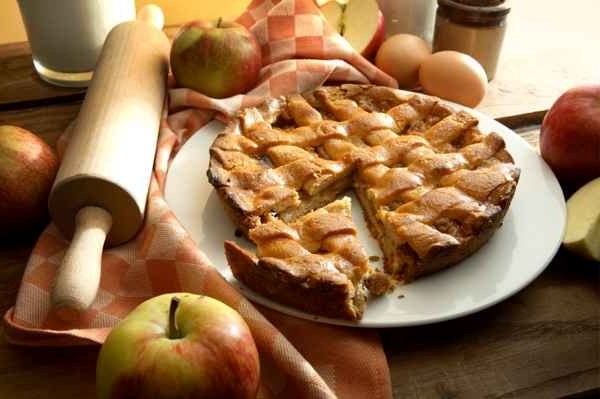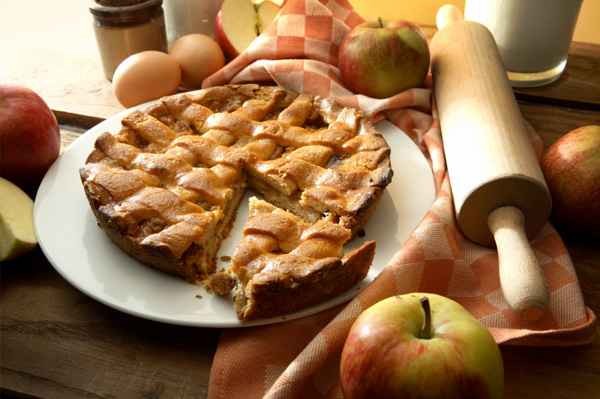 Delicious Specialty Pie Flavors...
Our Famous HARTFORD CREAM PIE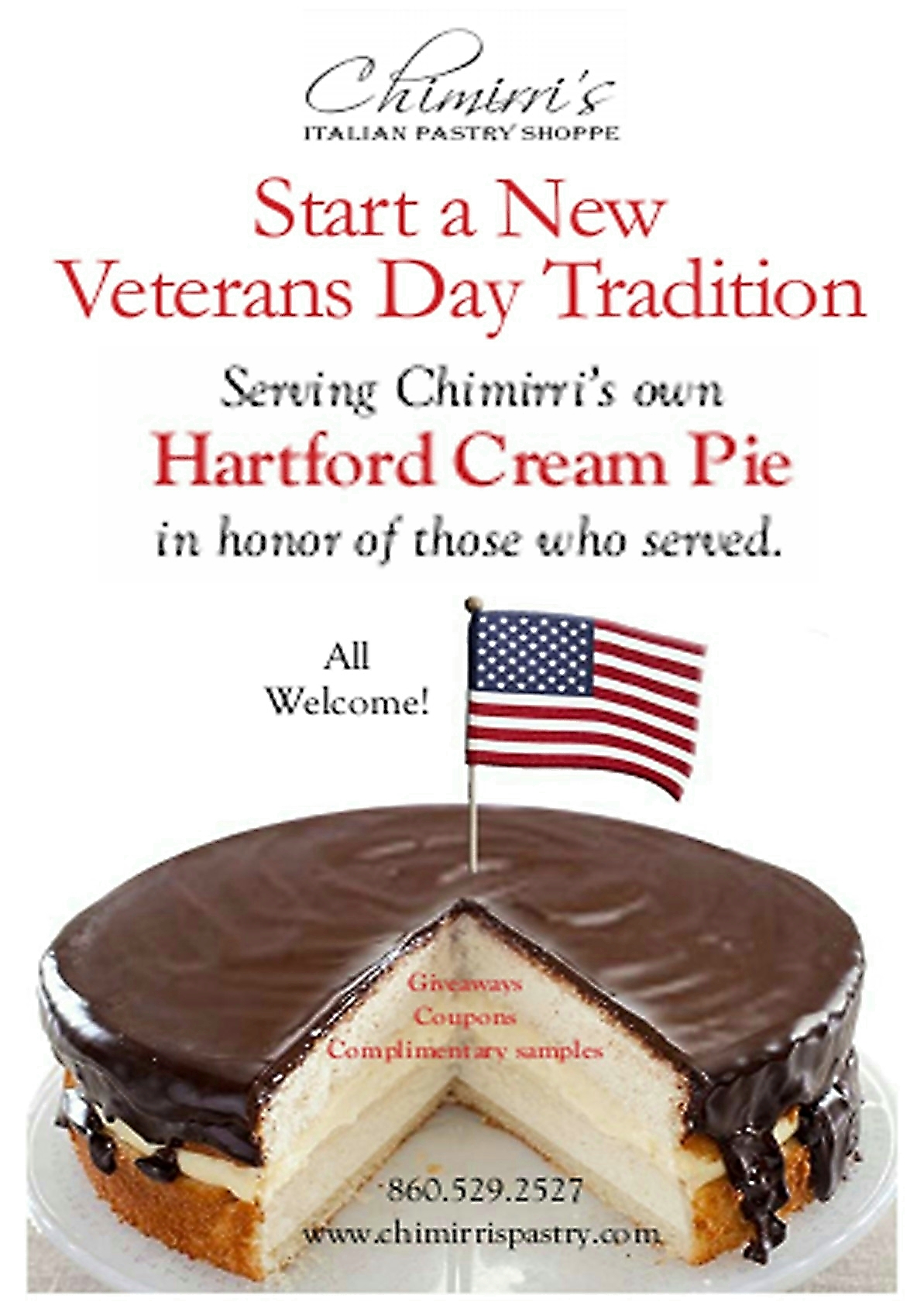 Also these fine flavors....
Pumpkin Apple Chocolate Cream
Banana Cream Coconut Custard Blueberry
Cherry Ricotta Lemon Meringue
Boston Cream
ALL OUR DELICIOUS PIES ARE HANDMADE DAILY FROM SCRATCH
PLEASE ORDER EARLY TO ENSURE AVAILABILITY
Thank you
_________________________________________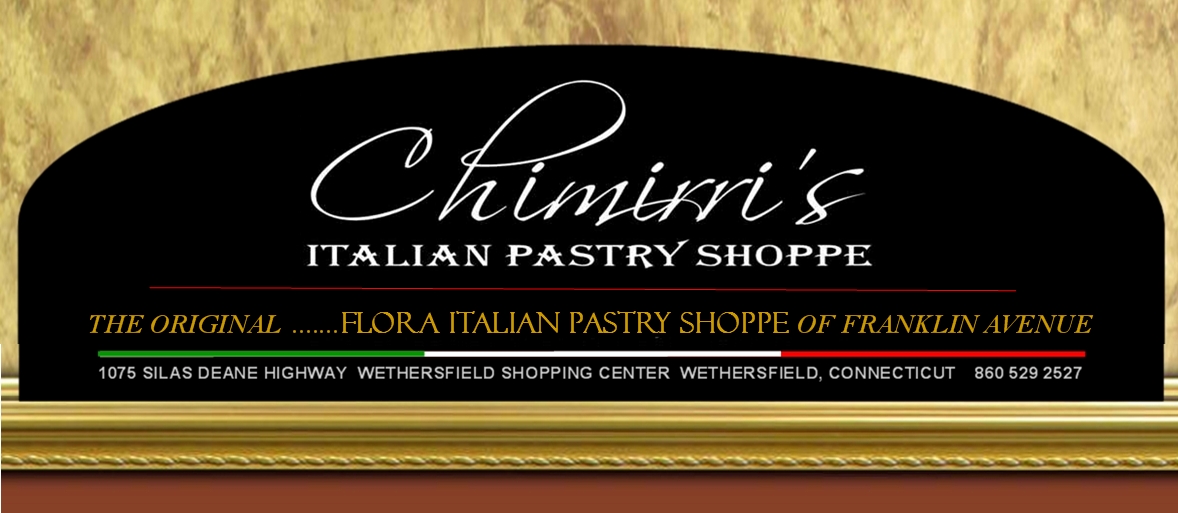 HARTFORD CREAM PIE
in honor of Veteran's Day !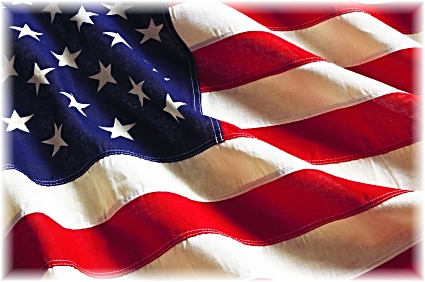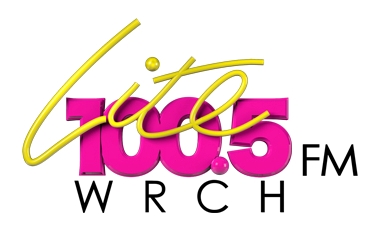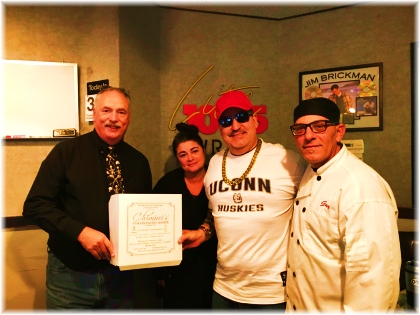 CLICK TO HEAR THE LIVE PODCAST
Guy Chimirri of Chimirri's Italian Pastry Shoppe joined Allan, Mike & Mary for Try It Tuesday with Hartford Cream Pie! How is this different from Boston Cream Pie??? You'll have to listen to the podcast to find out (and it's totally worth it!)
Don't miss Chimirri's "Sweet Salute" with free coffee and slices of the original Hartford Cream Pie and Limoncello Mascarpone—both created for Veteran's Day. This is the sixth year of what is now an annual tradition for the Wethersfield Pastry Shoppe. This year, they are including not only Vets and active military but Police and First Responders. In addition, family members who have loved ones that have served or that have passed are also invited to enjoy the free confections and coffee.
Chimirri's encourages everyone to call ahead if they plan to put in an order for the Hartford Cream Pie for pick up on Saturday, November 11.
_________________________________________
Enjoy.....The Best Arancini!
NOW SERVING OUR INCREDIBLE ARANCINI
A Traditional Sicilian Specialty...... Prepared Fresh Daily !
Our own Special Recipe from Italy sure to delight your guests !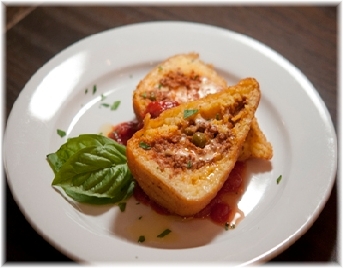 Enjoy these wonderful delights !
Please place large orders in advance
Our Award Winning Cakes !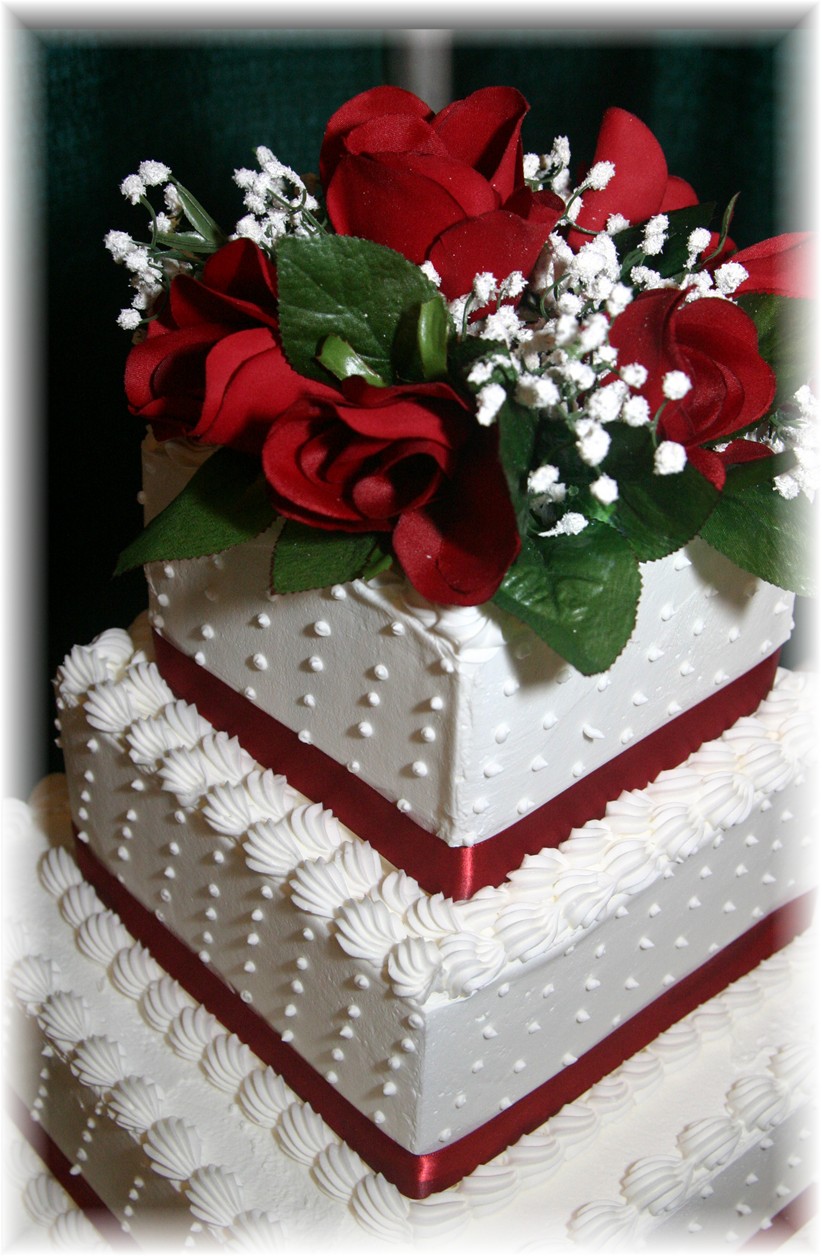 Our Award Winning Team creates a fabulous collection of the Finest Wedding Cakes
Call Lorena at 860 529 2527
to schedule a consultation for your Wedding Cake Selection
Award Winning Cakes Year after Year by leading publications & Banquet Facilities
The Winning Team for your fabulous Wedding Cake !
__________________________________________
CHIMIRRI'S EXCLUSIVE SPECIALTIES
WINNER BEST DESSERTS !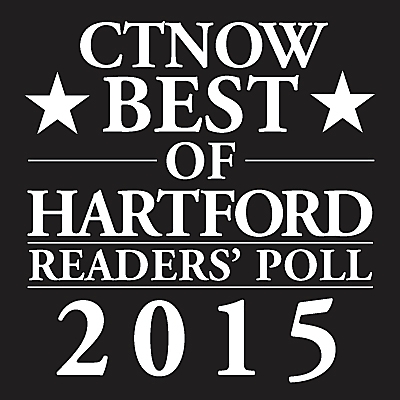 Our Famous
HARTFORD CREAM DOUGHNUTS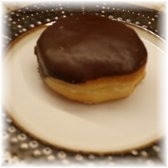 Our very own Chocolate covered Ricotta filled Mouse Doughnut
HARTFORD CREAM PIE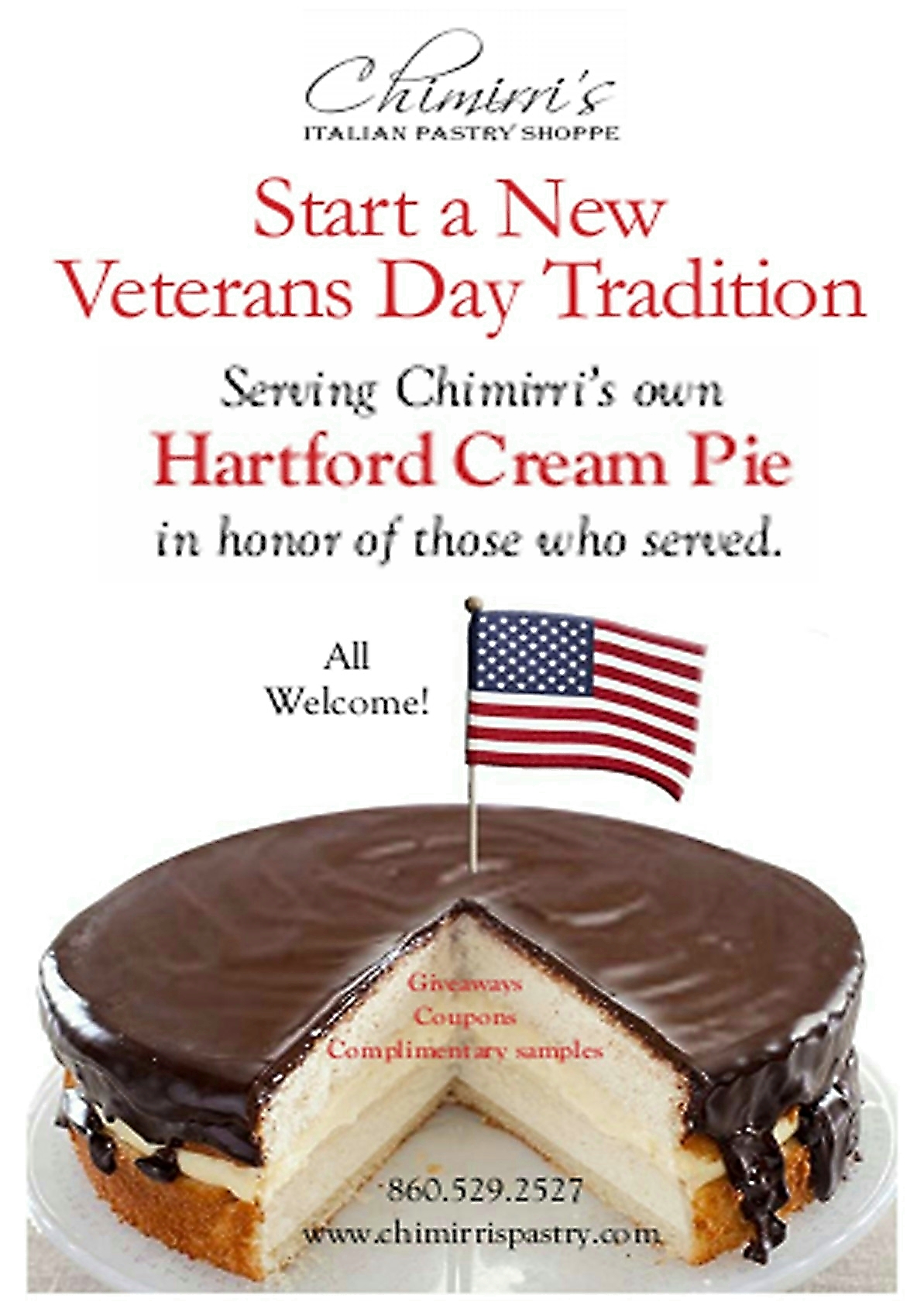 ENJOY ALL OUR WONDERFUL
AWARD WINNING DESSERTS !
* * * * * * *
RICOTTA NUTELLA PIE
Traditional Italian Pie Crust, with Ricotta Nutella Cream
* * * * * * *
RASPBERRY ALMOND TORTE
Layered Vanilla and Raspberry Cream with Almond Piping
* * * * * * *
ITALIAN CANNOLI PIE
Canolli Cream with Chocolate Chips, Canolli Shells Topped with Whip Cream
* * * * * * *
FRENCH APPLE TORTE
Traditional French Apple Torte with our own Almond Infused Filling and Fresh Apple Wedges
__________________________________________
ALL VOTES ARE IN !
THANK YOU
TO ALL OUR WONDERFUL CUSTOMERS FOR MAKING US YOUR NUMBER ONE CHOICE !
WINNER
BEST DESSERT !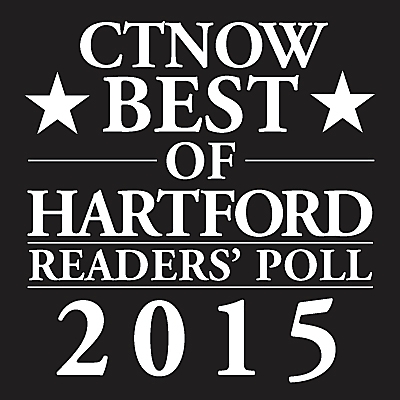 Click Above or The Link Below
CT BEST DESSERT OF HARTFORD READER'S POLL 2015
Thank You to all our loyal customers
for making us your number one choice !
_________________________________________
Pastry Chef Guy Chimirri on the air....talks to
Brad Davis & Mary Jones on WDRC AM 1360
"The Talk of Connecticut"
about his new creation....
A special radio interview on November 8, 2012 9am
Listen as we celebrate a new tradition dedicated to our Veterans of War
with his new creation.
In honor of our heroic veterans, our pastry chef Guy Chimirri has created "The Hartford Cream Pie". His special dessert is in dedication to their years of patriotic service to our beloved United States of America.
This unique creation is specially named after the capital city where he grew up. It incorporates a combination of genoise layered with a light and very delicate confection of ricotta and other special ingredients creating an exquisite dessert only found at Chimirri's Pastry Shoppe.
We invite you to try this incredible dessert that will delight you and your guests.
Buon Apetitto!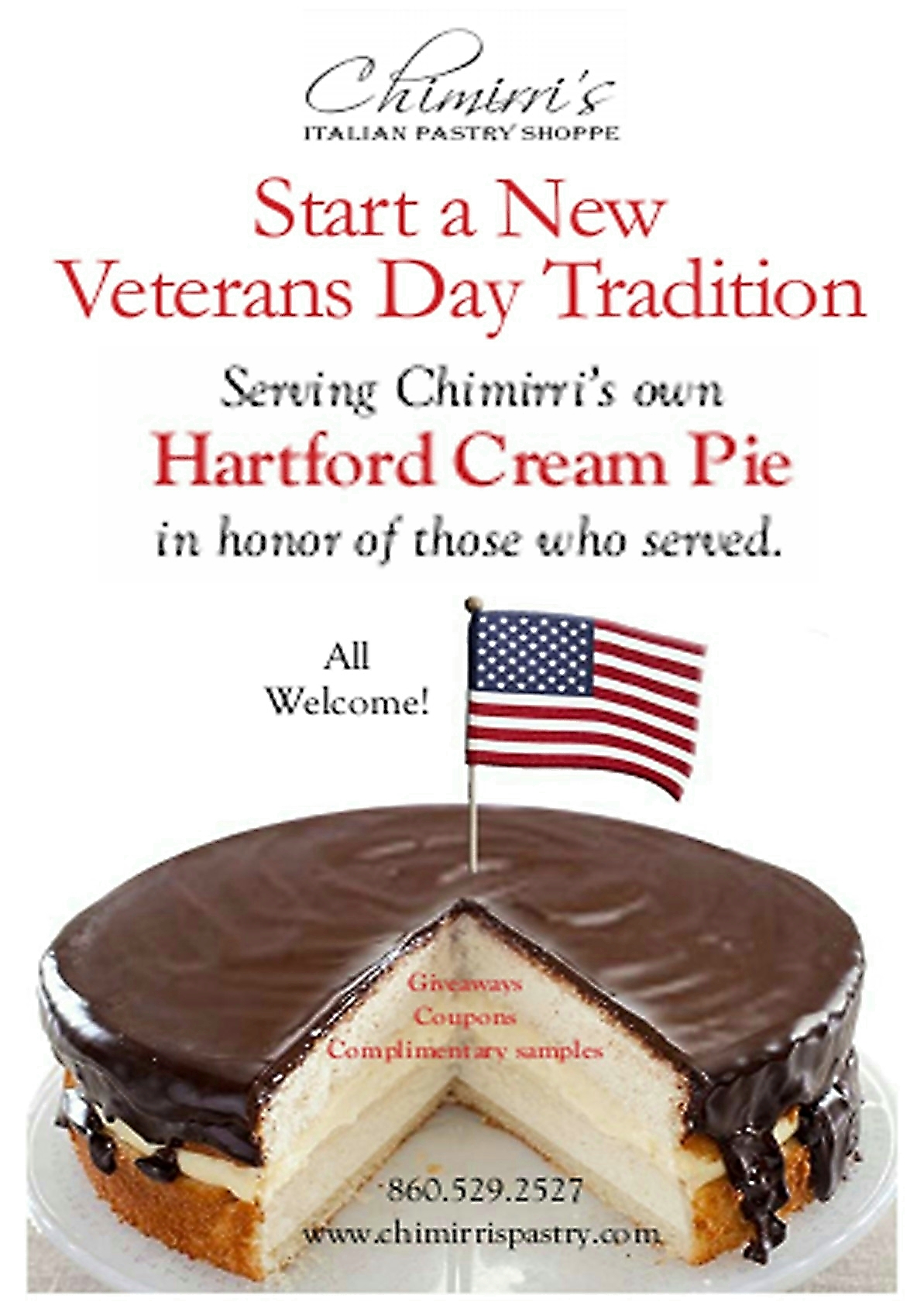 ________________________________________________
All Content Copyright © 2011 Chimirris Pastry Shop, LLC. & All Respectful Owners. All Rights Reserved.